Project Executive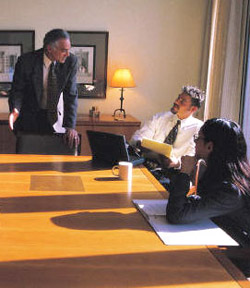 CMGC Group Inc. offers seasoned, professional Project Executive leadership services. After three decades of providing construction services, we understand that sound and experienced leadership at the highest level ensures the success and feasibility of any major construction project.
A CMGC Project Executive is ultimately responsible and accountable for realizing the success and objectives of the project to the stakeholders; ensures that governance functions are maintained throughout the project lifecycle; and, that the project remains on target to deliver the expected business results on schedule and within budget.
Key roles of the Project Executive include:
Project Leadership – Responsible for upholding full project authority and accountability to recognized board or corporate management.
Team Leader – Identify and appoint qualified, effective Project Management Team members.
Decision Maker and Change Agent – Authority to resolve project issues that exceed the Project Manager's delegation.
Risk Manager – Monitor, manage and ensure that risks are being tracked and mitigated as effectively as possible.
Coordination and Communication of executive board requirements to ensure that the project remains aligned with the strategic plan.
Liaison for the executive board and operations team on all project issues.
Chief Advocate and leader of collaboration between all members of the project team.
Construction Management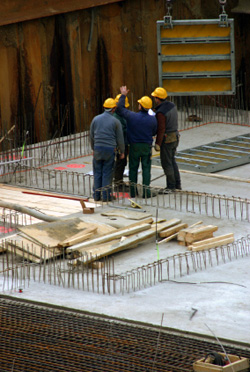 At CMGC Group Inc. we are committed to the success of our clients. We form partnerships with our clients and approach problem solving as a team. Our flexible structure allows our clients to optimize the construction experience and receive the value of a professional project delivery system.  We know what it takes to perform at a standard of excellence. Our team of managers has extensive experience and expertise in all types and sizes of projects. We design and implement a detailed construction management program that meets the objectives and measurable bottom-line requirements of the client. Our construction management approach includes:
Partnering approach specifically designed to achieve measurable success.
Careful front end engineering evaluation and review of all objectives, requirements, systems, equipment and people affected by the construction activities.
Site master planning solutions to address people and material flows.
Full consultation, planning, and a partnering relationship with a focus on sustainability to assure that your building precisely meets all your requirements.
Value engineering - a value-to-cost, multi-discipline approach to identifying more cost effective alternatives to meet the affordable capital limits.
Services and support from pre-construction and construction qualification (CQ), through project close out.
A flexible working relationship in which we can provide total single-source responsibility.
Well-defined processes and methodologies internally developed and continuously improved, tailored to meet the customer's requirements.
Commitment to on-time and on-budget delivery of services.
We believe in Value Engineering and always work to meet the Client's needs at the best possible cost. Our teams will analysis the initial design concepts for efficiency and continue that process throughout the project.
Facility Management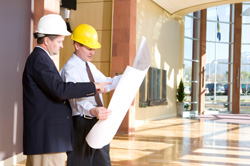 CMGC Group Inc. has a well-deserved reputation for revitalizing and improving existing facilities. We have experience in every facet of facility management from the new construction of an industrial park to managing a business community to contracting with a food services company. Our team of experts will breathe fresh life into your facility; improving its efficiency, appearance and marketability.
CMGC Group Inc. provides commercial facilities services include all routine daily facilities maintenance management and repair activities, as well as construction management and engineering services for on going renovation projects. We manage the facility maintenance personnel and vendors. This single point of contact for services approach results in an efficient building management and maintenance program that helps to control costs.
CMGC Group Inc. employs seasoned professionals experienced in all aspects of facility management. Each team member represents the depth of knowledge, skill and professionalism earned through years of competitive contract work across the region. We follow a total organizational approach using an Intranet based management system, emphasizing clear communication and real-time reporting that allows us to be the best in facility management. We know what it takes to completely and efficiently manage and operate a facility.
We utilize a 150-point oversight checklist at each facility we manage. The use of this checklist ensures a successful, efficient, cost-effective and well-run facility. Project accountability keeps our clients satisfied. We offer experience in every aspect of facility management including:
Facility Management
Operations
Preventive Maintenance
Grounds and Building Maintenance
Construction Services Division
Facility Planning
Major Repair and Renovation
Technical Support
Financial Administration
Human Resources
Client Services
Financial Administration
Forecasting and Budgeting
Auditing
Cash Management
Accounting
Payroll
Purchasing
Payables/Receivables
Human Resources
Recruiting
Personnel Management
Training
Payroll and Benefits
Performance Reviews
CMGC Group Inc. delivers clear, comprehensive, real time financial reporting and controls. We have developed clear, comprehensive, real time financial reporting and controls. We understand the importance of budgetary controls and operate each facility with a bottom line focus. We implement effective internal controls and adherence strictly to client guidelines We utilize a computerized proprietary Intranet system to manage financial operations so that authorized individuals can immediately view:
Monthly financial reports
Internal accounting controls
Flash reports
Sales reports
Facility utilization/event reports
Management of professional service contracts
Event analysis
Computerized payroll
Tolling forecasts/annual budgets
Audited Reports of Cash Receipts and Disbursements
CMGC can provide you with a free, no obligation on-site assessment of your facility operations. No other facility management company offers this kind of comprehensive, personalized service. This assessment goes far beyond our checklist, providing you with in-depth recommendations for improving the operation of your facility.
Owner's Representative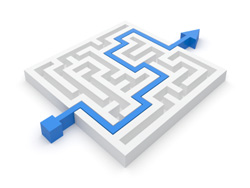 As the owner's representative, CMGC Group, Inc. advises the owner on pre-construction and construction aspects of the project to make sure the owner's best interests are included in each decision. As the owner's representative, we represent your interest only, not the interest of the design staff and contractors. We are the owner's eyes and ears on the project site.
CMGC Group, Inc. brings the support of our specialists and partners, including engineers, architects, scheduling personnel, accountants and estimators. We provide our clients with comprehensive information so that they can make informed decisions, including:
Acquisition
Planning/Permitting
Site Preparation
Design
Constructability reviews
Value engineering
Budgeting
Bid package preparation
Critical Path Identification, Linear Scheduling
Procurement oversight
Bid evaluation
Field supervision/oversight
Specification Compliance
Compensable & Non-Compensable Delays
Cost control
Closeout and warranty procedures
Building commissioning
Facilities Studies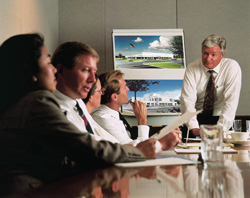 Given the ever changing demands on current facilities, owners may require a comprehensive study of an existing facility in order to increase efficiencies identify short and long-term needs and earmark financial resources to address these issues. A facility study gives owners the raw data necessary to make decisions based on facts in order that they can proceed forward with a well conceived plan. Thorough facility studies streamline the design process, saving time and money, as they provide designers with current information about a building's condition and in many cases the owner's vision of future use.
CMGC Group Inc. will ensure that your facility is efficient now and in the future. When you need to expand or improve your facilities, we have the resources and experience to help you realize your goal. We will help you gain the benefits of today's best practices, understand developing trends, and anticipate emerging requirements. We can help you optimize an existing facility layout and determine the appropriate level of maintenance capability to meet your business and regulatory requirements.
We'll work with you to develop a facilities plan that satisfies your present and future needs and government regulatory requirements. We will help you make sure that your facility is ready to accommodate growth, advancing technologies, and evolving business strategies. We can also perform a Maintenance Marketing study to help you weigh the costs and benefits of improving an existing facility versus building a new one. Whether your requirement is large or small, we are ready to help your operation achieve optimum performance, safety, and economy.
Feasability Studies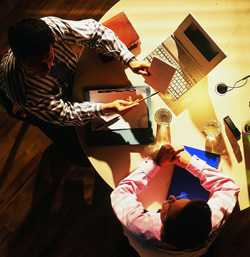 CMGC Group Inc. can conduct a feasibility study to determine the feasibility of implementing a project. A feasibility study usually includes an impact analysis, regulatory analysis, technical/engineering analysis, risk analysis, economic analysis, financial analysis, and financial mechanism analysis. We are also keenly aware of the importance of precise communication with local authorities in the early stages of planning a project to ensure that all issues are addressed. CMGC Group Inc. offers a wealth of experience in dealing with zoning boards, historic districts, the EPA and other political and authorizing agencies.
Project Consulting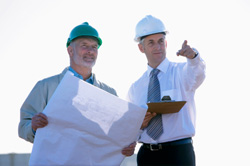 CMGC Group Inc. specializes in providing project consultation for any or all phases of a project. Our project managers have extensive expertise to direct, support and coordinate all aspects of your project. Constructability issues can be evaluated in the initial concept design phase and continue through schematic design and development. Building components are thoroughly reviewed and selected prior to the construction document phase. We consider: product characteristics, manufacturer qualifications, installation requirements, material cost and expected maintenance.
Project Management
CMGC Group Inc. is on the leading edge of project delivery systems, as we utilize the latest technology in project management tools. We view the internet as a vital component to the interactive exchange of information between all parties involved in the project. 
We operate an internet web site and maintain web pages within our site for current projects where all the project files reside as a digital communication gateway for Owners, Architects, and subcontractors; accessible through a multilevel encrypted security system. Documents including drawings, photographs, requests for information, project bulletins, meeting agendas, meeting minutes are available. This tool has proven to be invaluable for the accessibility and coordination of project information.
Program Management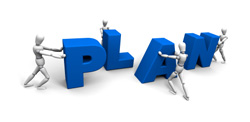 Program development defines goals of the project team and ensures maximum utilization of resources. CMGC Group Inc. manages the program as the project develops to keep all participants on track with the established goals.  We work with the owner through the project phases to identify and resolve any issues which may arise, including;
Facilitate meetings
Establish team roles & responsibilities
Oversee Document control and exchange of information
Develop and manage project schedule
Develop & implement project status reporting & performance systems
Review cost estimates & implement cost controls
Review value engineering process
Review life cycle costs analysis process
Analyze constructability issues
Facilitate interaction with permitting authorities
Review progress and final construction documents for conformance with program, budget, schedule
Perform close out
Review Operations /maintenance with tenant
Evaluate Inclusion issues
Scheduling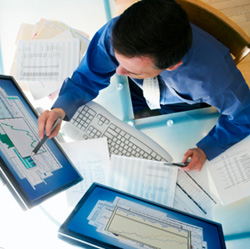 CMGC Group, Inc. understands that accurate scheduling is an important element of any construction project, we specializes in providing Critical Path Method (CPM) scheduling and project controls. Our scheduling professionals provide project leadership and oversight, maintain a constant focus on the construction schedule, effectively monitor and communicate with our clients on a continual basis and provide detailed documentation, reports and recommendations. We establish realistic performance periods and identify long-lead time materials and equipment. Services include:
Critical Path Method (CPM) Scheduling
Program Management Schedules
Preliminary Schedules
Linear Schedules
Periodic Scheduling Updates
Planned and As-Built Analysis Schedules
Resource and Cost Loaded Schedules
Construction Project Acceleration
Schedule Delay Analysis and Quantification
Total Float Management
Time Impact Analysis
Monte Carlo Risk Simulations
"What if" Scenarios
Window Analysis
Critical Chain Method Analysis
Linear Schedule Analysis
Collapsed As-built